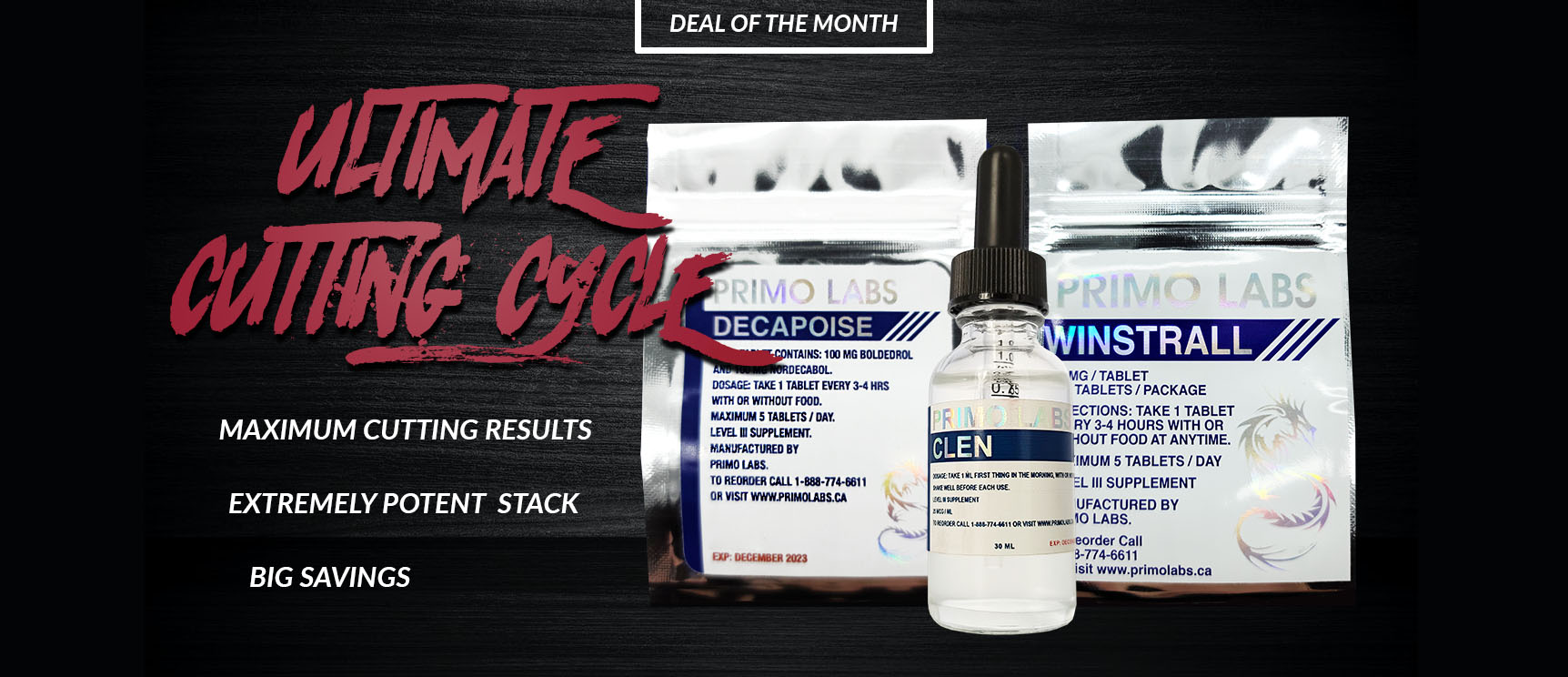 Welcome to the new and improved Primo Labs.
We have made it easier than ever to order your favorite Primo Lab products! Enjoy our easy checkout, secured processing, and fast shipping.  All products are Canadian made and shipped worldwide.
We offer high performance, safe alternatives to steroids. Please browse through our selection of industry leading performance products, and if you have any questions, please contact us here.
We have made it even simpler for you to quickly order your favorite products from us by using our Quick Order Form or feel free to browse your favorite products below.
CLEN™ Liquid

$

60.00

New liquid CLEN causes the core temperature of the body to rise, spurring a rise in metabolic activity.

The rise in body temperature (A.K.A. thermogenesis) is caused by the stimulation of mitochondria cells to make and release more energy, which causes the metabolism to increase.

This means that the body fat that was stored is burned at a much quicker and efficient rate.

Furthermore, this weight loss predominantly comes from a reduction in fat tissue as opposed to losing muscle.

PRIMO LABS has now produced a product that causes you to have an increase in body temperature, and an increase in metabolism WITHOUT the shakes and increased heart rate that is associated with Clenbuterol Hcl.