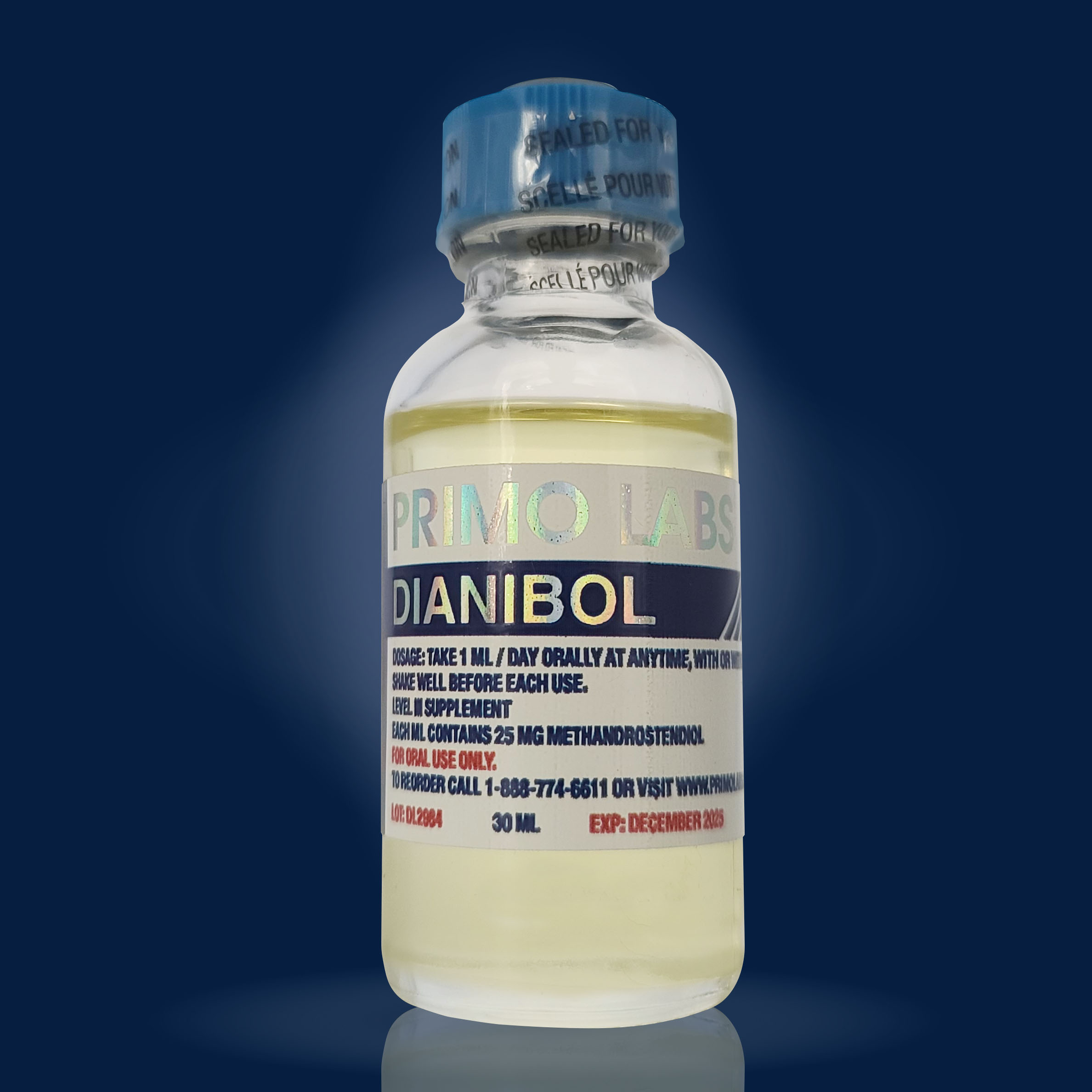 Fast Muscle Growth
Maintain Gains
Massive Pumps
Legal & Safe
DIANIBOL™ was developed in early 1999 is unique to PRIMO LABS, and is a safe and legal alternative to Dianabol D-Bol that you can buy online.
Liquid DIANIBOL™ Will give increases in the production of testosterone, increased nitrogen retention and puts you in an extremely positive nitrogen balance. It's mechanism of action makes your body utilise protein more efficiently, therefore increasing protein synthesis and keeping you body in a highly anabolic state all day/night.
DIANIBOL™ is suspended in our Russian Delivery System, common to Eastern Block athletes. This allows for a timed release effect making 1-2 doses / day more effective, and more convenient than taking multiple tablets / day
DIANIBOL™ will increase strength in as little as 4 days!
You will notice an extreme increase in blood flow and a massive pump the very first day!
70% Protein ( 2 grams per pound of bodyweight )
20% Fat (including MCT oil, omega 3,6,7and 9 EFA'S)
10% Complex carbohydrates
You can stack this with any other of our Primo Labs products to your liking.
Serving Size: Take 1-2 ml per day at anytime, with or without food.
Duration: 1-4 months per cycle.
Primo Labs Liquid Dianibol is our number 1 seller for adding muscle and getting you into an anabolic state.  It gets serious results and is the number one Dianabol safe alternative.  The feedback we get is amazing and people love the results they get without the harsh side effects of hair loss, mood swings, and other negative side effects.
WHY PRIMO LABS DIANIBOL™?
Safe compared to Dianabol (D-Bol) with similar results.
Made in Canada, North American sourced.
Shipped from Canada and the US to ensure fast ansd speedy delivery.
High potency and fast acting.
No dangerous side effects.
Puts the body into a positive nitrogen balance.
Increases strength in as little as 4 days.
Increases natural production of testosterone.
Puts body into extreme anabolic state helping to put on size and strength.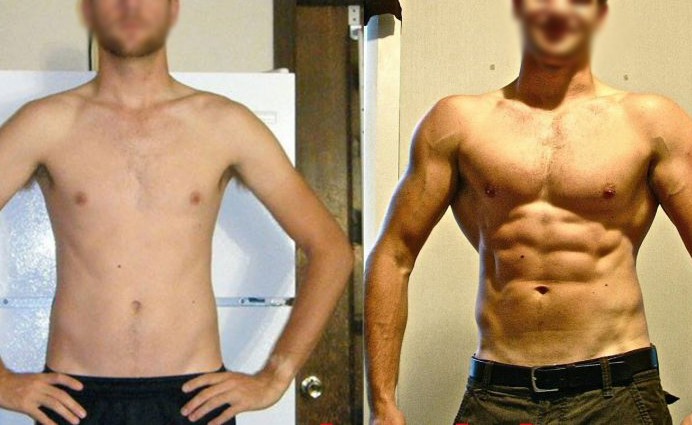 If you have been spending hours, days, months in the gym and can't seem to get the strength and size results you are looking for, Primo Labs Dianibol is the answer you are looking for.  This is a safer steroid alternative to the harsher Dianabol (D-Bol) but delivers the same amazing results.
Dianabol is famous for its huge strength gain and lean muscle adding results.  Unfortunately Dianabol has harsh side effects such as mood swings, estrogenic properties when cycling off, and classic steroid side effetcs.  This is why Primo Labs original Dianibol™ is so amazing, it produces the same results without the harsh side effects!
Primo Labs original Liquid Dianibol delivers and is why it is our number one seller for adding strength and muscle size and our customers keep on coming back for more.  If you are looking for extreme strength and muscle gains fast, our liquid Dianibol is the best safe alternative to Dianabol on the market.
"I have been taking Primo Labs Dianibol for just over 2 weeks now and have had crazy gains.  I have never taken a product like it."  – Dan Chalmers