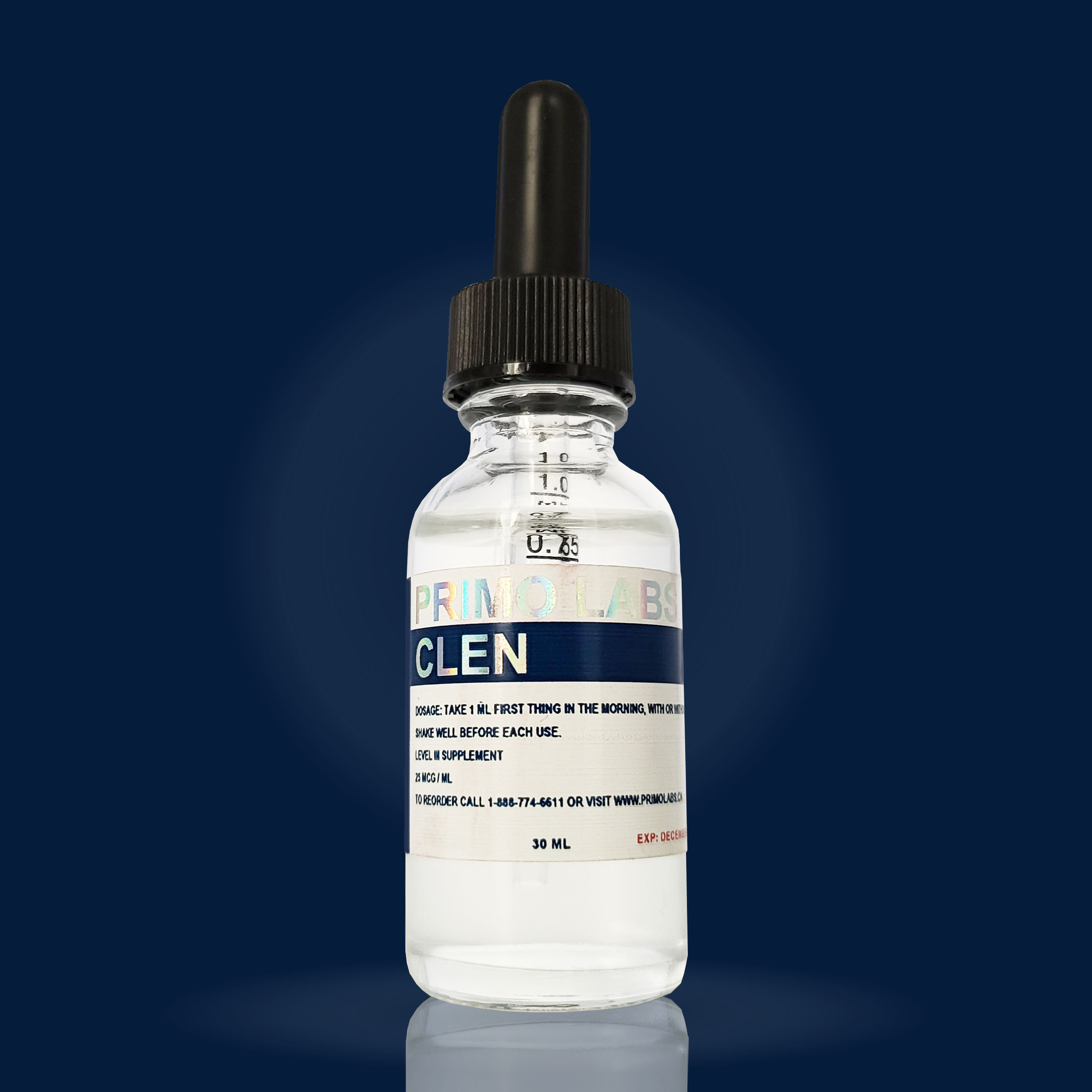 Cut Body Fat %
Maintain Muscle
Zero Shakes
Legal & Safe
New Primo Labs liquid CLEN causes the core temperature of the body to rise, spurring a rise in metabolic activity.  This mimics the thermogenic and performance enhancing properties of the famous clenbuterol, but leaves out the dangerous side effects and jitters.
The rise in body temperature (A.K.A. thermogenesis) is caused by the stimulation of mitochondria cells to make and release more energy, which causes the metabolism to increase.
This means that the stored body fat is burned at a much quicker and efficient rate.
Furthermore, this weight loss predominantly comes from a reduction in fat tissue as opposed to losing muscle which means you keep your muscles and shred the fat.
PRIMO LABS has now produced a product that causes you to have an increase in body temperature, and an increase in metabolism WITHOUT the shakes and increased heart rate that is associated with Clenbuterol Hcl.
For best results take Clen first thing in the morning.
Serving Size: Always begin with 1/2 ml and work up to a maximum serving size of 1 ml. per serving.
Avoid taking Clen within 6 hours of sleep.
Prim Labs liquid Clen is our number one seller for a reason.  It gets serious results and is the number one clenbuterol safe alternative.  The feedback we get is amazing and people love the results they get without the harsh side effects of elevated heart rate and the shakes like regular clen gives you.
WHY PRIMO LABS CLEN?
Safe compared to Clenbuterol HCL with similar results.
Made in Canada, North American sourced.
Shipped from Canada and the US to ensure fast ansd speedy delivery.
High potency and fast acting.
No dangerous side effects and no jittery shakes.
Burns fat while maintaining muscle.
Improves performance and stamina.
The best weight loss supplement to cut fat on a cutting cycle or phase.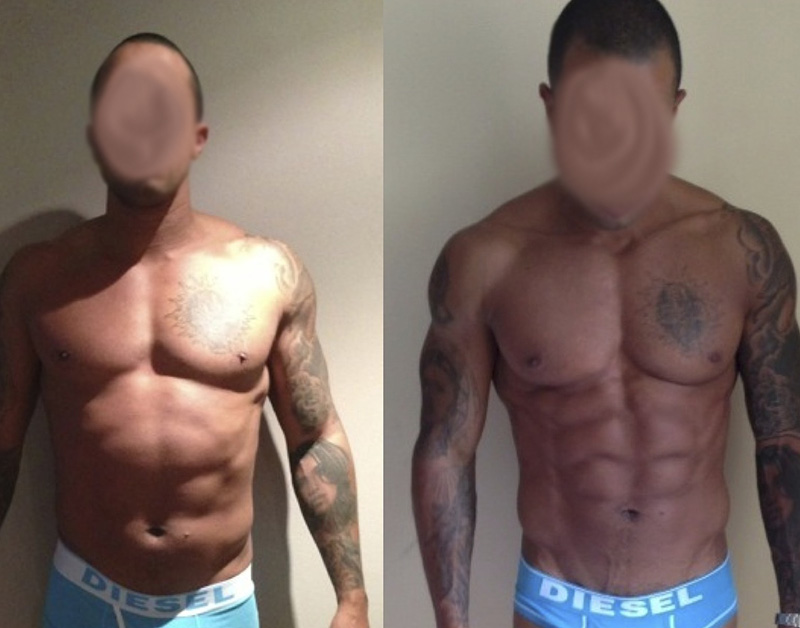 If you have been struggling to lose that stubborn body fat and have been exercising and dieting like crazy but still can't seem to find results, Primo Labs Clen may be right for you.  This is an alternative to the harsh Clenbuterol HCL but delivers the same amazing results. 
Clenbuterol is famous for its massive weight loss and cutting results,  used by celebrities and athletes alike.  Unfortunately Clenbuterol has harsh side effects and causes elevated heart rate and extreme shakes and jitters.  This is why Primo Labs original liquid Clen™ is so amazing, it produces the same results without the harsh side effects! 
Primo Labs original Clen delivers and is why it is our number one seller and our customers keep on coming back for more.  If you are looking for that lean shredded look and are sick of dealing with stubborn fat, our liquid Clen is the best safe alternative to Clenbuterol on the market.